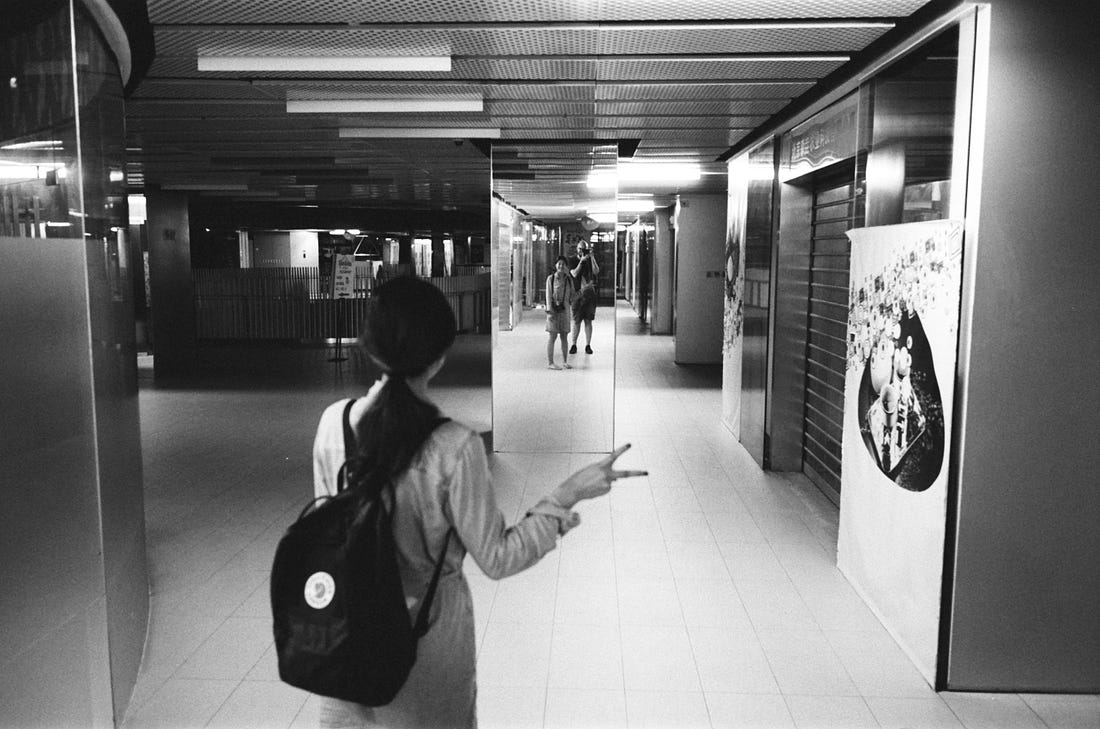 Welcome!
If you found yourself here, you probably know us, but if you don't, hello! Nice to meet you. We are Tingyi and Gueorgui. We live in London, and we're recently married. We also work together in running A Possible Space, a small multi-cultural creative studio.
The Luckiest Kids In The Whole World is our first artistic collaboration — a serialised photographic essay on building a multi-cultural marriage, with a new episode published weekly via email.
Our story
Gueorgui is from Russia but grew up in France, and Tingyi is from Taiwan; we found each other in London, a city that's foreign to both of us. Gueorgui has a previous career as an engineer and is now exploring his creativity and artistic sensitivity as a photographer. Tingyi's background is in fine art and visual communication, and she's now pursuing a career in art psychotherapy. Our ways of thinking are also very different: while Tingyi is an expert on feeling and emotional intelligence, Gueorgui's default approach tends to be a rational, pragmatic one.
Just like any couple, we sometimes struggle to find common ground, and our differences compound this struggle, and, truth be told, sometimes we felt like we were not going to make it. However, the closer we grew, the more we found that these differences are a source of growth for of us, a chance to learn something about each other and about ourselves. It's journey on which this growing process takes us that we would like to share through this project.
What to expect
In each weekly issue of The Luckiest Kids In The Whole World, you will find a miniature photo-essay curated by one of us, together with a writeup, and various small tidbits to make your day a little bit brighter.
Thank you for joining us!
Tingyi & Gueorgui