This issue curated by Gueorgui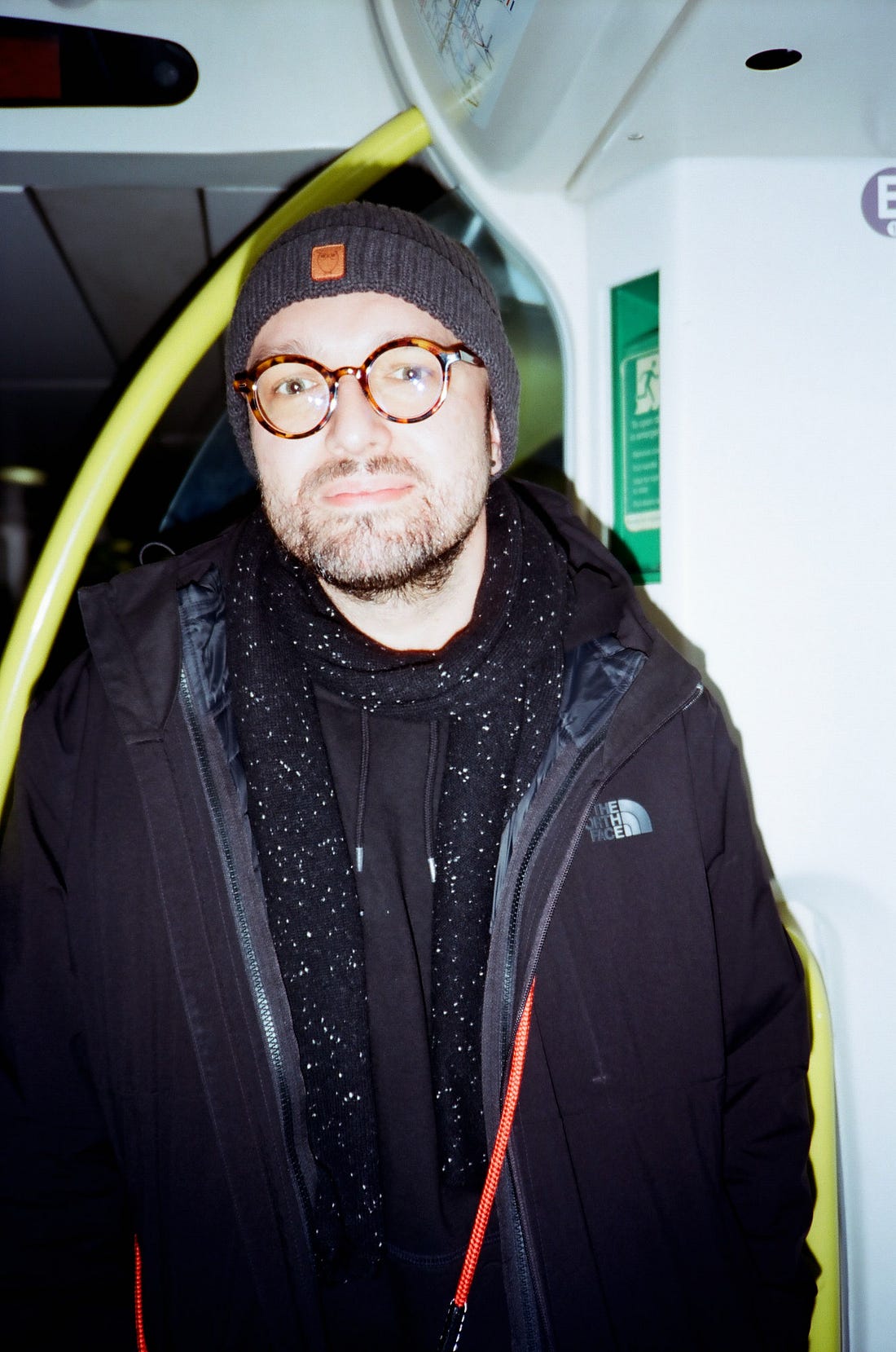 GUEORGUI: We returned from Taiwan to our home in London, and we settled back into our life as a newly-engaged couple. Our next challenge would be to get married and secure our right to be together despite any obstacle, but we will write about this in another issue.
It's also about this time that we started to think about the photos we take together as something more than just a collection of family pictures, and maybe as something worth editing and sharing with the world. One particular inspiration for us was Lee Friedlander's book Maria, which is a collection of photographs of his wife over the 40+ years they've been married. It struck us as something beautiful and worth striving for, and, out of this, this project was born.
While we will make a book in a few decades that will hopefully be as powerful as Maria, for now, as we've mentioned earlier, we're releasing a small book that is one of the many milestones on the way to this. We're calling this book Where The Story Begins, and it will be available to purchase online this coming weekend, or in person at Offprint London 2019, in the Turbine Hall of Tate Modern. Look for us at the RCA stand!
If you would like us to reserve a copy for you when the book is released, please reply to this email and let us know 🥰
PS: The pictures in this issue are some favourites that didn't make it into the book.
See you next week!
xoxo
Tingyi & Gueorgui
---
Bonus: T's music recommendation
This week's recommendation is this awesome cover of Gnarls Barkley's Crazy by Daniela Andrade. T went to her concert and was in the very first row (because she arrived too early 😅) and says the show was amazing.