This issue curated by Gueorgui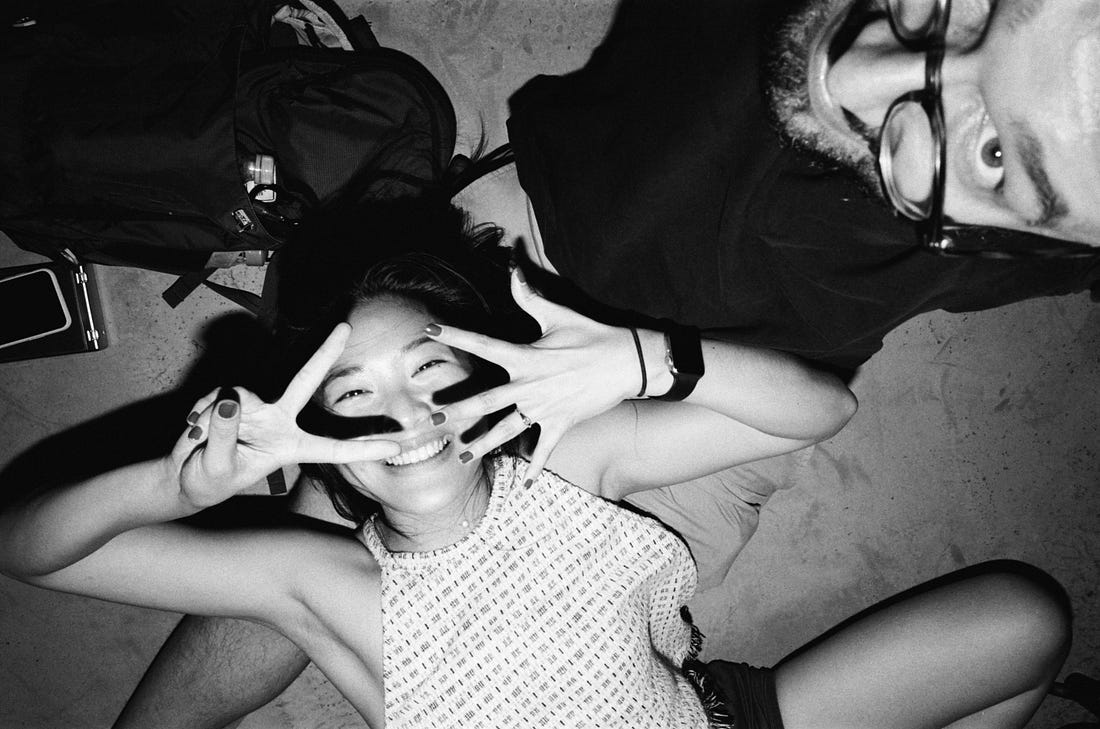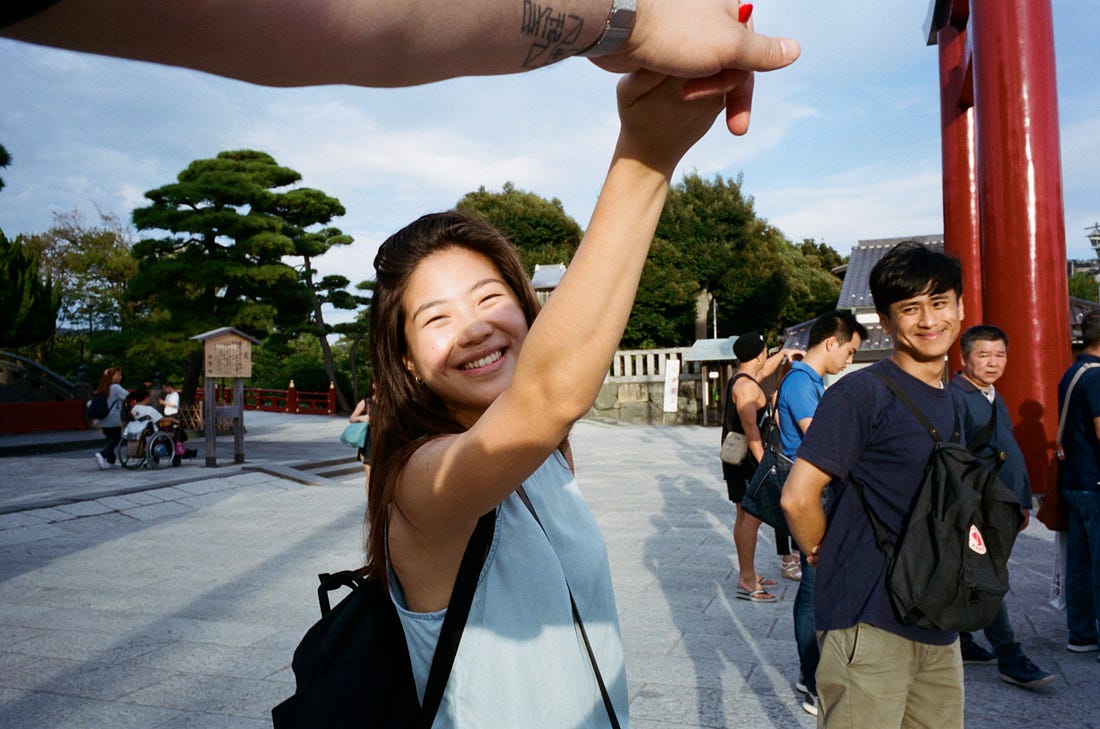 GUEORGUI: My summer trip started with two weeks in Hong Kong, visiting my cousin who's been living there for a few years, working for a jewellery company. Tingyi and I were due to be apart for a month and a half, and, as I boarded my flight to HK, I decided that this was entirely unacceptable. When I landed and went to meet my cousin, the first thing I did was create a WhatsApp group called SUPER MEGA SECRET GROUP with her and my other cousin (also a jeweller), asking them for their help in designing an engagement ring.
While we were separated, Tingyi and I were constantly in touch by texts and video chat, and counting down the days to our planned reunion in Tokyo, where we were due to spend a couple of weeks before returning to London together. It was sometimes hard to keep my proposal planning a secret from her, especially after I had moved on to Beijing and she had joined me (see Issue 02), but I managed to keep the surprise a secret. A ring was designed, crafted, and delivered to a good friend in Tokyo for safekeeping.
Eventually, we arrived to Tokyo, a city I've spent 6 years of my life in. I was determined to share my love of Tokyo and my friends there with Tingyi, and planned the proposal around this. I took Tingyi on a tour of places that had been meaningful for me: a cafe/bakery where I spent time building apps; a shrine near Ueno that had been at the centre of one of my photographic project, a gallery that I loved and another one where I had shown work, and finally, as the sun was about to set, took her to my favourite secret rooftop in Shimokitazawa, where I got down on one knee and popped the question.
After much bewilderment and asking whether my mum knew I was planning to propose, she said "yes!" and, after putting the ring on her finger (it turned out to be a size too big) and much texting to our favourite people in the world, we celebrated with drinks and a tasty dinner at the same small eatery where I had my going away party before I moved to London.
The next day, we joined one of Tingyi's friends on a day trip to Kamakura, and, somewhere on the train between Shinagawa and Kita-Kamakura stations, I finished a roll of black and white film*, replaced it with a fresh roll of colour film**, and haven't looked back since.
See you next week,
xoxo
Tingyi and Gueorgui
* Kodak Tri-X of course
** Kodak Portra 400 of course
---
Bonus: T's music recommendation
This week's recommendation is Halo by Ane Brun (feat. Linnea Olsson), which Tingyi says is exactly how she feels. I will take it!